At work, for about two days, I had this pic as background: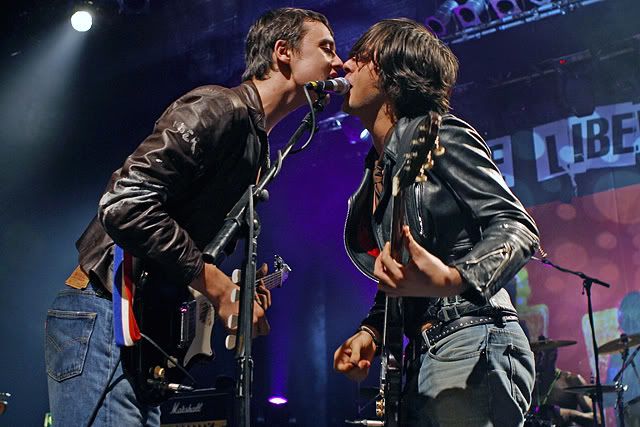 One day, I needed help on something on my pc and a guy came over to have a look at it and I had the window open so that one would only see Pete and Carl, but not the mic... It rrrrrrrrrrrrrrrrreally looked like I had a pix of two guys snogging! hahahaha! Like I collected pix of guys snogging... ha! I didn't keep that pix as a background after I realised that and was done laughing! lol.
really, random, but i wanted to share.