now-then-mardy-bum wrote:Alex could of just stuck a lable on the bottle, so it could look like he's a bad boy! just another idea!

haha, must of been priceless, yeah! poor Jamie though

but at least you were right by him when you saw him smile for the first time at a gig!
First time? I don't know, I got this picture in Philadelphia.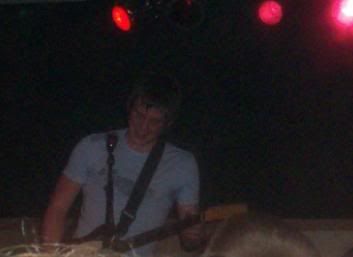 It's blurry, so in case you can't tell........... he's smiling... pretty big!